How to define Odoo thousands separator?
Accountants are used to the thousands separator e.g. 100000.00 EUR is represented as 100,000.00.
The setup of the thousands separator is located under:
Settings > Translations > Languages.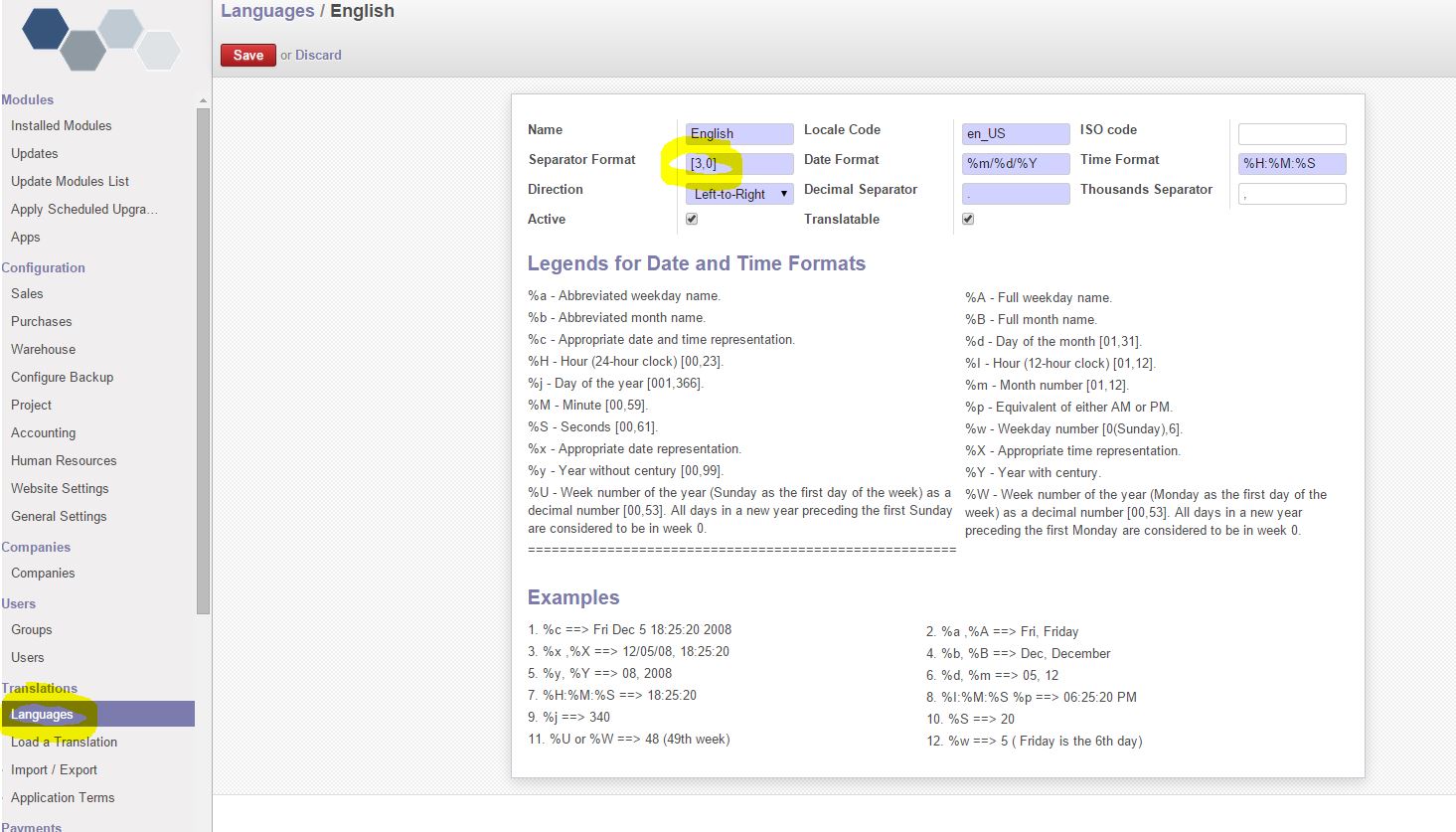 For each language, you can set a different separator format.
3 options modify the format of a number:
Separator format: number of digits between separators
Decimal Separator: character displayed before the decimals
Thousands Separator: the character displayed at each separation
The correct form for a separator between each 3 digits whatever the number of digits is: [3,0]
You have to logout and login again to see the change.
Odoo is a modern Software For Smart Businesses.
Boost your sales, step up productivity and manage all day-to-day activities. Fully integrated, simple and mobile.
More about odoo…
That's all folks!